Mastodon's Brent Hinds guitar straps
Are you looking for cool guitar straps that are also used by Mastodon's Brent Hinds himself? Then you have landed on the right website! Overdrive Straps are handmade guitar straps that distinguish themselves by their high quality and fantastic look. With these guitar straps you know for sure that you will make a lasting impression during your performances.

We at Overdrive Straps believe that music is about the total experience, sound and vision.
A living legend such as Brent Hinds is an impressive presence on stage. This is magnified even further by the fine guitar gear such as the guitar straps that he uses.
Brent Hinds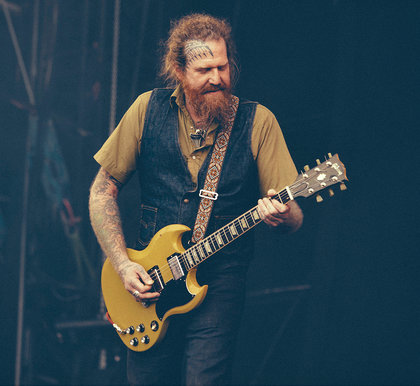 Overdrive Straps Brent Hinds plays:
Brent Hinds guitar straps
Artists such as Brent Hinds choose guitar straps that complement and enhance their image.
This
is an example of Brent wearing our Vintage 70's model Overdrive Strap. Vintage styled straps such as the
Mojo Vibe strap
are very popular in our webshop and can be ordered in various colour settings and prints.
Ofcourse you can find many other types of guitar straps on our website. We specialise in full leather straps, retro fabric straps and seatbelt guitar straps. Each guitar strap can be entirely customised based on your specific requirements. At the product pages we offer options to customize your strap. In this way you can have us make a guitar strap that is truly unique!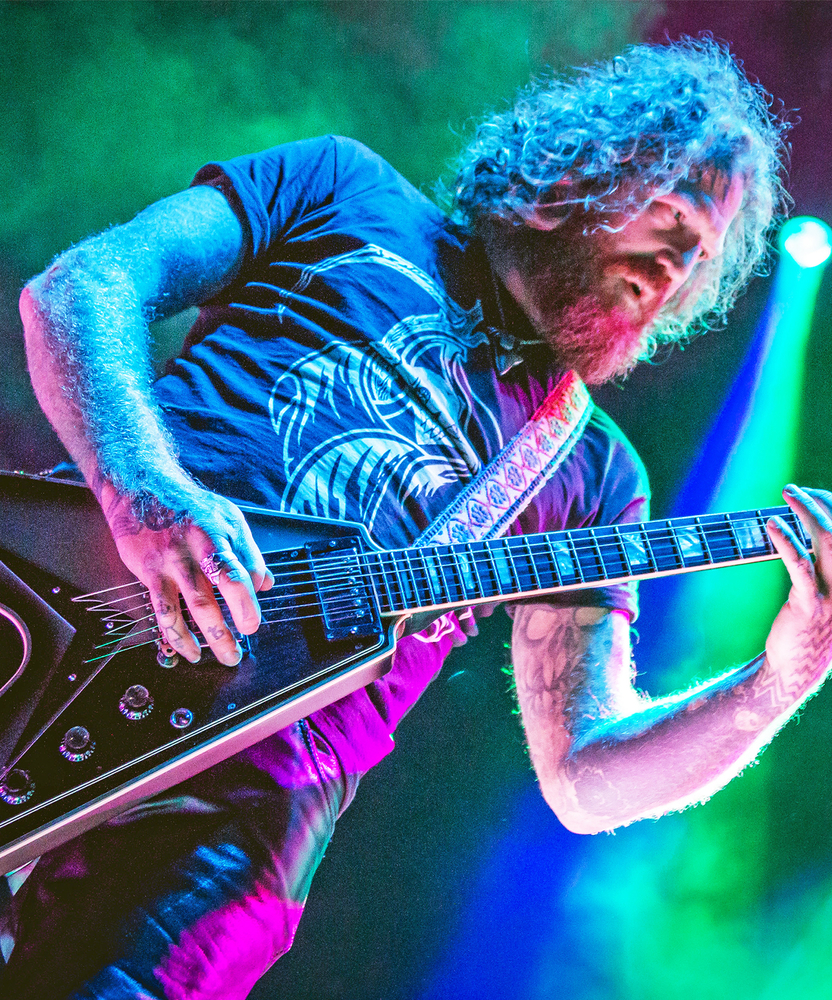 High-quality guitar straps for Brent Hinds
An experienced artist such as Brent Hinds not only chooses guitar straps that look cool but also that can take quite a knock. A guitar strap should after all not snap in the middle of a performance. Overdrive Straps are handmade out of the best materials such as heavy duty hardware and full-grain leather. They're built to last!
Ofcourse a good guitar strap should at the same time have a comfortable feel. Your guitar playing should not be interfered with by an uncomfortable guitar strap. Overdrive Straps excel in a high degree of comfort on whichever guitar. Brent Hinds can attest to this!

More and more artists choosing Overdrive Straps!
Next to Brent Hinds many popular artists are meanwhile opting for guitar gear from Overdrive Straps. For example, Troy Sanders prefers our
Forest Green Seatbelt Overdrive Strap
, Thomas Erak from The Fall of Troy rocks the
Boho Orange Overdrive Strap
and The Smashing Pumpkins Jeff Schroeder chooses the
Bohemian Mint Overdrive Strap
.
We are thrilled to have recently also welcomed guitar virtuoso
Omar Rodriguez-Lopez
and hard rockers Dave Catching and Matt McJunkins of
Eagles of Death Metal
to our Overdrive Straps artist list.